The training sector of our company is a strong point of reference for the crews of yachts and, over the years, following the requests of our important Clients, we have also specialized in training Steward/Stewardess and Chef.
Italian Academy of Yacht Etiquette was founded with the aim of establishing a professional figure that is complete, competent, elegant, endowed with adequate manners and sensitive to the needs of the Guest..
A complete training course and a wide selection of masters is available, either suitable to build a customized yachting industry professional background, or to improve specific skills required on board.
Download here our brochure with the complete catalogue of our Accademia Italiana Yacht Etiquette course and masters.
Check the calendar of courses and get in touch to receive further information.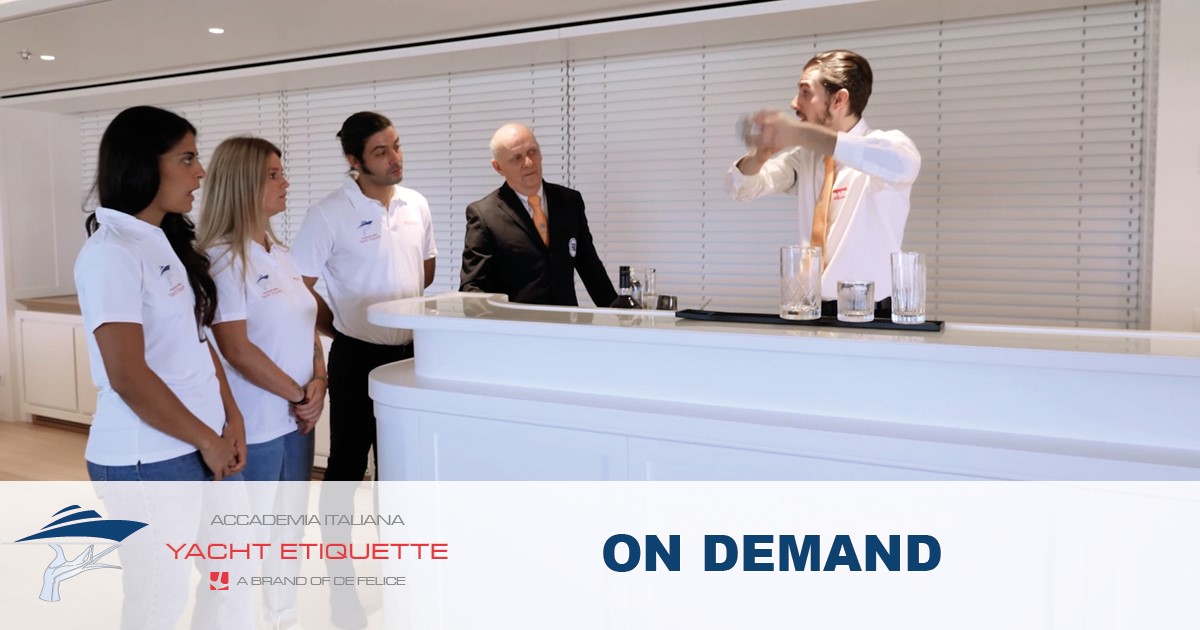 Accademia Italiana Yacht Etiquette is available with a customized version of the training programme, a truly ON DEMAND course.
This means more dates available, specific trainings, extreme flexibilty.
Get in touch to receive a tailor made programme and quotation! yachtetiquette@defelice.yachts